MONDAY 3rd – SUNDAY 9th AUGUST
Norfolk Showground
Newday is a Christian festival for young people that takes place every year. 12-18 year olds join together from churches up and down the UK and Europe to attend the festival on mass – camping out, building friendships and taking part in activities for a week.
Jubilee Youth helps to organise the attendance of our young people and their friends at the festival each year. We organise a team of leaders to attend the event as well as organising sleeping arrangements, food, activities and we can also help organise travel arrangements, enabling young people who have booked their place to easily attend and enjoy!
There are now two ways to pay: 
Instalment Payment Option:
A deposit of £35 will need to be paid followed by four equal instalment payments of £35. Included in the instalment payment plan is the additional cost of food, transport, and accommodation.
In order to secure your child's place, the deposit must be paid by
Sunday 1st December 2019.
All instalment payments will need to be made by Sunday 3rd May 2020.
or
Full Payment Option:
Full ticket cost of £175 to be paid in full (cost includes food, transport, and accommodation costs).
*PLEASE NOTE THAT THERE WILL BE NO BOOKINGS ACCEPTED AFTER 30TH JUNE 2020*
If you have any difficulties with the booking process please email Dupe: dupe@jubileechurchlondon.org.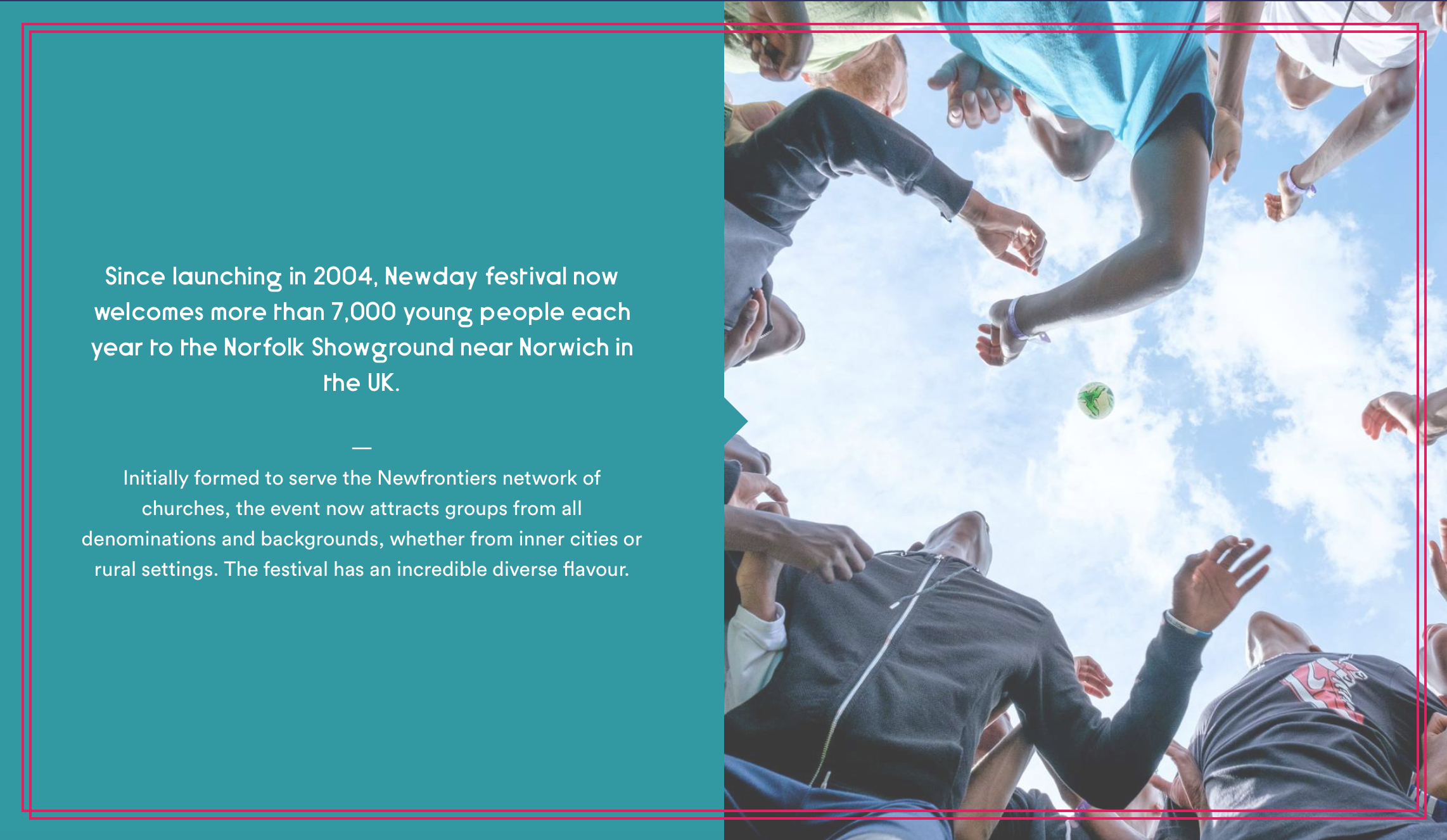 Newday has impacted the lives of our young people…